Boone County, Kentucky Piano Tuning
FRANK RENFROW PIANO TUNER-TECHNICIAN
YES I STILL DO PIANO TUNINGS! (this posted summer of 2016)
I HAVE NO PLANS TO RETIRE!
Best way to reach me is by email at
frankrenfrow@aol.com
2nd Best way to reach me is to text or call my cell phone at:
859-653-1460
If you call me I may not answer my phone immediately
but will endeavor to answer your voicemail message
as soon as possible.
Serving Greater Cincinnati and Northern Kentucky.
Now celebrating 42 years in the profession
11 years with Baldwin Piano Company in Cincinnati, now independent.
Steinway dealership trained with state and federal certification.
Services Include:
EXPERT PIANO TUNING
REPAIRS, minor repairs and adjustments including:
pitch raises, action adjustments, action regulation, individual string replacements and pedal adjustments. Experienced in all facets of both vertical and grand piano regulation and repairs.
INCORPORATING a lifetime of experience in diagnosing and resolving problems with sticking and sluggish keys.
Pianos for sale:
PIANOS FOR SALE - I am now closing out my Antique Steinway Piano, Pianoforte and Fortepiano collection of considerable historic interest. I have only small number of pianos left in my collection, and I can give interested buyers, very good deals on these!
You can find the pianos I currently have for sale at: Antique Steinway Pianos & Early Pianofortes for sale
cincinnati piano tuner northern kentucky piano tuner technician service repair N KY piano Cincy piano Cinti piano Cinci piano Fort Thomas piano N KY Fort Mitchell piano N KY Anderson Twp piano OH Hyde Park piano OH Hebron piano N KY Burlington piano N KY Union piano N KY Clermont piano OH Indian Hill piano OH Montgomery piano OH Cold Spring piano N KY Terrace Park piano OH Independence piano N KY
A Cincinnati Beethoven Broadwood Forte Piano
A very special Beethoven Period 1821 Broadwood Grand Pianoforte, #8832, has arrived at Piano Cincinnati. It has a stunning art case with elaborate inlaid brass ornamentation.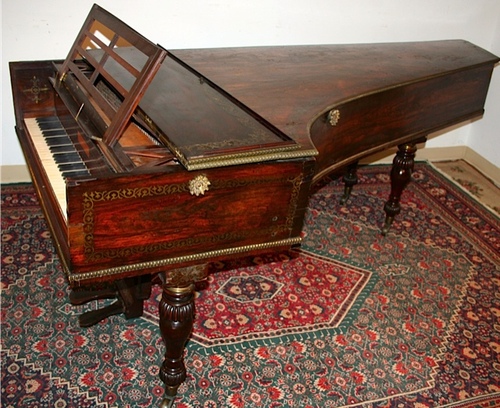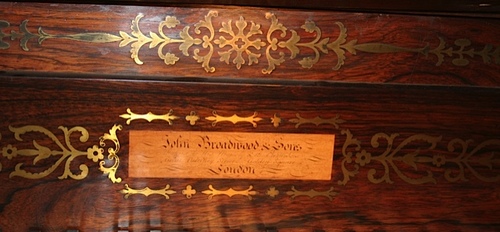 I would say that this is the stylish younger sister of the famous 1817 Beethoven Broadwood Grand Pianoforte #7362:
The 1817 Beethoven Broadwood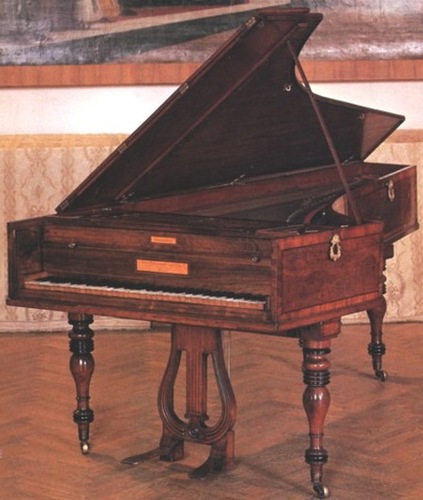 Also similar and equally as distinguished is the 1820 Broadwood Grand Pianoforte #8525 (Hirt p. 60, photo hopefully to come). This was the family piano of Felix Mendelssohn, on which he played during his formative years. This pianoforte is very similar to the Beethoven Broadwood in general appearance, but very close in age and number to the Piano Cincinnati Broadwood.
Further updates on this very special pianoforte soon to come.